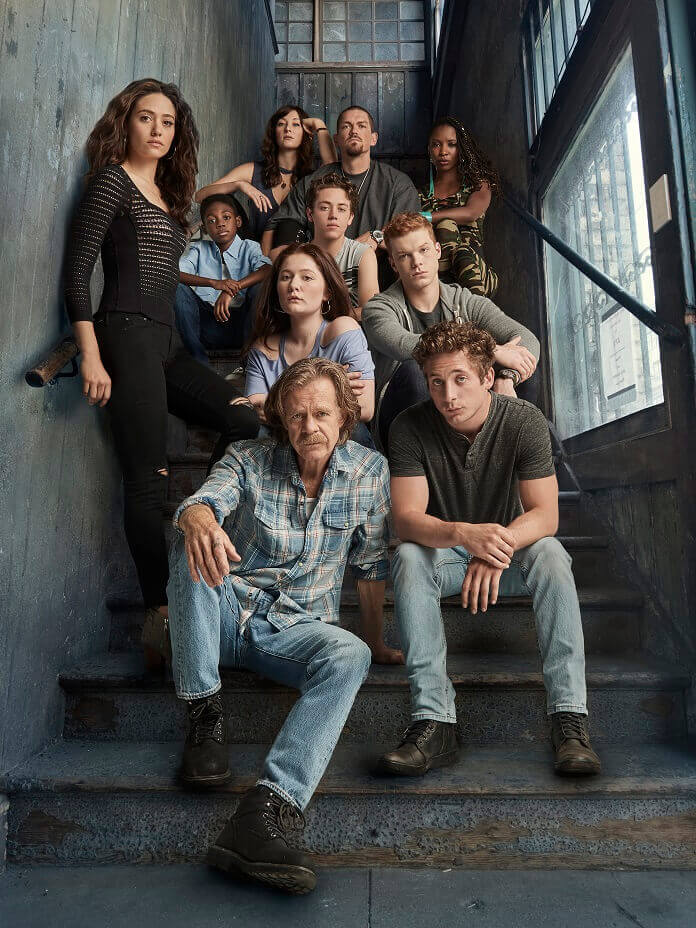 Shameless' season eight premiere on Sunday, November 5, 2017 drew in the highest ratings since the show's third season premiere. The ratings increase and the show's continuing popularity prompted Showtime into announcing an early season nine renewal. Per the network, filming on the ninth season will begin in 2018.
Season eight's first episode marked a 50% increase over season seven's premiere. Season seven averaged an impressive 6.5 million viewers, and the adult series ranks as Showtime's top comedy. It also has maintains the youngest-skewing audience of any of Showtime's series.
"As challenging as it can be for any show simply to maintain viewers in the current TV landscape, Shameless is adding them in droves," said David Nevins, President and CEO, Showtime Networks Inc. "But it's no mystery why. The series' reputation for rich and resonant characters and for deep – and deeply twisted – comedy has drawn not only faithful longtime viewers, but a steadily growing audience. And creatively, the season that kicked off this past Sunday is stronger than ever."
"We are so grateful to Showtime for giving us the opportunity to continue making Shameless," added series executive producer and showrunner John Wells. "It's a labor of love (and a blast) for all of us."
Shameless was created by Paul Abbott and is executive produced by John Wells (who developed it for American television), Nancy M. Pimental, and Sheila Callaghan. The series stars William H. Macy, Emmy Rossum, Cameron Monaghan, Jeremy Allen White, Elliot Fletcher, Emma Kenney, Ethan Cutkosky, Christian Isaiah, Steve Howey, Shanola Hampton, and Isidora Goreshter.
The Plot: Season eight finds the Gallaghers on an upswing – Frank (Macy) comes out of a drug-induced haze and decides it's finally time to be a contributing member of society. Fiona (Rossum) faces hard decisions when she discovers her success as a landlord might mean someone else's misfortune. Lip (White) struggles with unexpected sacrifices he must make to stay sober, while Ian (Monaghan) takes up a cause in hopes of getting back with Trevor (Fletcher). Debbie (Kenney) builds her future at welding school while juggling life as a single working mom, as Carl (Cutkosky) gets creative finding tuition money after he loses his scholarship.
Meanwhile, Liam (Isaiah) discovers just how different the Gallaghers are from the families of his rich classmates as Frank schools him on "sticking it to the man." Kev (Steve Howey) and V (Hampton) have to find a way to deal with Svetlana (Goreshter) after she steals their bar, The Alibi.