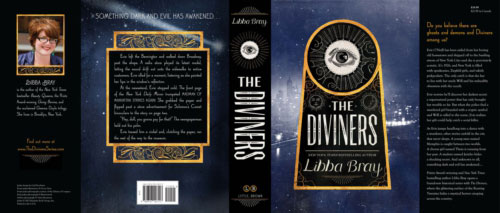 Paramount Pictures has picked up the film rights to the upcoming book The Diviners from bestselling author Libba Bray. Bray will be adapting the book and is on board as executive producer, with Fake Empire's Josh Schwartz and Stephanie Savage producing.
Bray's writing credits include the Gemma Doyle trilogy (A Great and Terrible Beauty, Rebel Angels, The Sweet Far Thing) and Beauty Queens (a LA Times Book Award finalist). Little, Brown Books will be releasing The Diviners – part one of a four part series – in September.
The Plot:
Set in the 1920s, The Diviners follows a group of young New Yorkers with mysterious powers who play a dramatic role in a battle of good vs. evil when a series of occult-based murders begins to terrify the city.
Source: Paramount Pictures Corporation