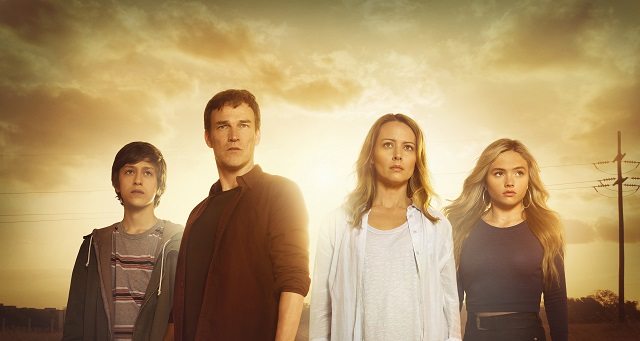 Fox has officially renewed the comic book-inspired sci-fi series The Gifted for a second season. The move comes as no surprise given the show's impressive ratings and positive reviews. The announcement of the renewal was made during the 2018 Television Critics Association's winter tour which kicked off on January 4, 2018 in Los Angeles.
Season one will conclude with a two-hour finale airing on Monday, January 15, 2018 at 8pm ET/PT. Per Fox, the episode titled "eXtraction/X-roads" finds Dr. Campbell (guest star Garret Dillahunt) attending "the Humanity Today summit, attempting to take the Hound program national, while some of the team at Mutant HQ go on a dangerous mission to stop his efforts. Then, the Mutant HQ comes under attack. With everything to lose, alliances shift and relationships are put to the test."
The Gifted ranked third among all new dramatic series and averaged 8.3 million viewers across all platforms. Season one of the X-Men series stars Stephen Moyer ('Reed Strucker'), Amy Acker ('Caitlin Strucker'), Sean Teale ('Eclipse'/'Marcos Diaz'), Jamie Chung ('Blink'/'Clarice Fong'), Coby Bell ('Jace Turner'), Emma Dumont ('Polaris'/'Lorna Dane'), Blair Redford ('Thunderbird'/'John Proudstar'), Natalie Alyn Lind ('Lauren Strucker'), and Percy Hynes White ('Andy Strucker').
The family adventure series' first season was executive produced by Matt Nix (Burn Notice), Bryan Singer (the X-Men franchise), Lauren Shuler Donner (X-Men: Apocalypse, X-Men: Days of Future Past), Simon Kinberg (X-Men: Apocalypse, X-Men: Days of Future Past), and Marvel's Jeph Loeb and Jim Chory. Nix served as the showrunner.
The Plot: The Gifted tells the emotional story of a suburban couple whose ordinary lives are rocked by the sudden discovery that their teenage children possess mutant powers. Forced to go on the run from a hostile government, the family seeks help from an underground network of mutants and must fight to survive.
Season 1 Cast Interviews:
– Stephen Moyer
– Sean Teale and Blair Redford
– Natalie Alyn Lind and Percy Hynes White