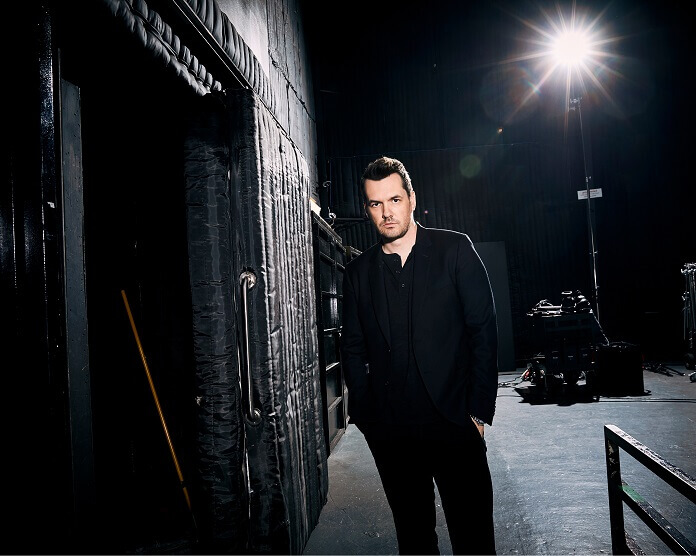 Comedy Central has renewed The Jim Jefferies Show for a second season, officially giving the late night series another 20 episode season order. Jefferies hosts and executive produces the series, with Scott Zabielski, Jason Reich, Alex Murray, and Tim Sarkes also involved as executive producers.
Announcing the season two renewal, Kent Alterman, President of Comedy Central, said, "You'd think I'd stop being surprised at how smart and funny Jim is about everything. I'm just glad we're still giving visas to people from whatever shithole country he comes from."
"I'm very happy that The Jim Jefferies Show will be coming back for a second season," added Jefferies. "Thank you so much to Kent Alterman and everyone else at Comedy Central that makes this show possible. We have great things planned for this season including field pieces in Europe and Israel that I'm recording right now. I have missed being on air during the hiatus but luckily the President hasn't said or done anything stupid worth talking about."
The series currently holds the #1 spot among Comedy Central's new shows with adult audiences ages 18 through 49. Season one of The Jim Jefferies Show has been nominated for a Writers Guild Award in the Comedy/Variety Talk Series category.
The Plot: The weekly, late night series features the Australian comedian's unapologetic, honest and international approach to culture and politics. Each week, Jefferies tackles the week's top stories from behind his desk and travels the globe to far-off locations to provide an eye-opening look at hypocrisy around the world. Featuring interviews, international field pieces, and man on the ground investigations, Jefferies covers the most controversial issues, all through the lens of his distinctive brand of comedy. Jefferies sharp take on topics such as gun control, big game hunting, the National Anthem protests and sexual harassment have pushed the host into the mainstream late night conversation.