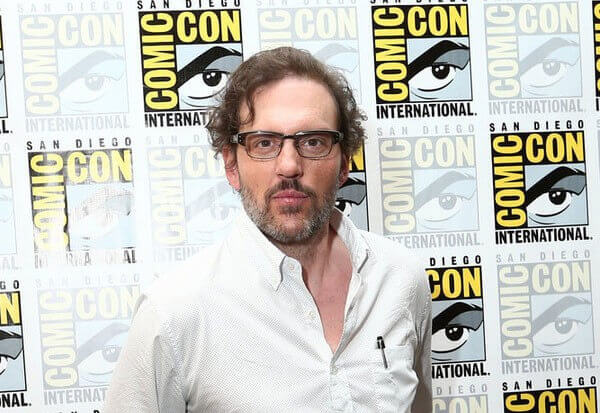 Silas Weir Mitchell promises a season five that will wow fans of NBC's Grimm. His co-stars have labeled the new season a reboot, and Mitchell completely agrees with that assessment. "Here's my take on that angle. We're doing two things at once. One is we're going to resolve or at least reintroduce elements that we lost the thread on in season one and two which involve some of the keys, the coin, some of the map stuff which I think hardcore fans that have been around since the beginning will really appreciate going back into that. And, at the same time, Chavez, Elizabeth Rodriguez – the brilliant and beautiful Elizabeth Rodriguez from Orange is the New Black – is coming back and she works for the FBI and she's Wesen. Her return opens the door to a whole new storyline. So we're doing two things: we're going into new territory and we're dealing with stuff from the past that is unresolved," explained Mitchell.
"I think this is going to be a really good year," offered Mitchell during our roundtable interview at Comic Con. "I'm not just saying that. Everyone says, 'It's the best season ever!' but I think it is. I think last season we kind of lost our way, personally. I feel like there are a lot of blind alleys, a lot of three or four or five episode starts that never kind of went anywhere. But, look, I'm also blinded by being so involved I can't see the forest for the trees so I don't know what I'm talking about except that this is my snake-brain memory of the thing is like it was a little bit weird. Like, for example, season three had this story arc of the marriage – it went from here to there. It started out, you got a proposal, and then it ended in marriage. I feel like last year was all these little mini-arcs some of which didn't go anywhere. However, this year that's why people are calling it a reboot. You know what I mean? Certain storylines have been trimmed to make room for new stuff."
Hopefully for fans of Monroe and Rosalee (Bree Turner), the trimming won't involve less screen time for those two characters. "I don't know what my storyline is going to be. All I know is that they ain't writing me out. Knock on wood," said Mitchell, laughing.
Season five will find Nick (David Giuntoli) in a very dark place following the tragic events of season four and the death of Juliette (Bitsie Tulloch). So, will Monroe be on board to help Nick work through his anger? "I think it's pretty much going to be like I manage the guy who if he's not careful is going to blow his own life to smithereens because he's completely at the end of his rope," answered Mitchell. "So, there's an element of take care of your friend so he doesn't destroy himself. And also I think there's going to have to be an element of protecting myself from getting in the cross-fire a little bit."
More Grimm Season 5 Interviews: David Giuntoli / Claire Coffee / Sasha Roiz / Reggie Lee / Bree Turner
Watch the full interview with Silas Weir Mitchell on Grimm season five:
-By Rebecca Murray
Follow Us On: