The CW's The Originals season five episode three spent the entire hour focusing on what happened to Elijah following the events of season four. The episode revealed Elijah discovered his true identity after a warning from Marcel and made a new life with Antoinette (Jaime Murray). When Klaus confronted his brother and asked him return home to help find Hayley, Elijah rejected his request and turned his back on his family. He no longer wanted any part of what it meant to be a Mikaelson. After a devastated Klaus left, Elijah committed to a life with Antoinette and proved his love and desire for a life free of the Mikaelsons by taking off his daylight ring and stepping into the sunlight.
Up next, season five episode four titled "Between the Devil and the Deep Blue Sea" airing on May 9, 2018. The episode was directed by Michael Grossman from a script by Beau DeMayo and Kyl Arrington.
The fifth and final season of The Originals stars Joseph Morgan as Klaus, Daniel Gillies as Elijah, Yusuf Gatewood as Vincent, Steven Krueger as Josh, Charles Michael Davis as Marcel, Riley Voelkel as Freya, Phoebe Tonkin as Hayley, Danielle Rose Russell as Hope, Nathaniel Buzolic as Kol, Candice King as Caroline, and Claire Holt as Rebekah.
The "Between the Devil and the Deep Blue Sea" Plot: THE SEARCH FOR HAYLEY — Frustrated by the lack of progress made in the search for Hayley, Klaus (Joseph Morgan) turns up the heat by taking hostages from each of the three New Orleans supernatural factions. Freya (Riley Voelkel) goes to Mystic Falls to check on Hope (Danielle Rose Russell), who has been sent back to the Salvatore School. Vincent (Yusuf Gatewood) seeks guidance from Ivy (guest star Shiva Kalaiselvan) after learning that Klaus' erratic behavior is escalating.
The Season 5 Plot: The final season of The Originals begins seven years after the core members of the Mikaelson family – Klaus, Elijah, Rebekah and Kol — each absorb a quarter of the Hollow's dark energy and flee New Orleans in order to keep both their beloved city and young Hope (guest star Summer Fontana) safe. In the interim, Vincent and Josh preside over a Big Easy almost devoid of conflict, while Hayley and Freya watch Hope grow into a teenager, eventually opting to send her to the Salvatore School so that Caroline can keep an eye on her.
With Marcel following Rebekah out of town and Elijah stripped of his memory, the danger seems to be contained… until a sudden tragedy forces the siblings to return home. As the Mickaelsons return to New Orleans, bringing the pieces of a centuries old evil with them, it becomes clear that the closing chapter of this family saga will be as bloody and emotional as ever.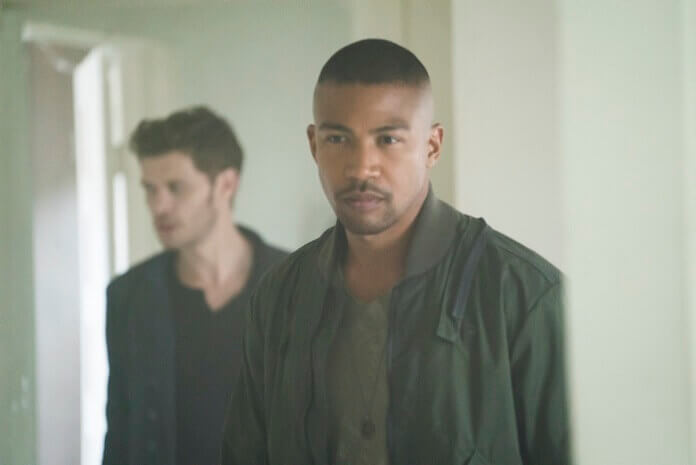 More on The Originals Season 5: