Batman, Superman, Captain America, Doctor Strange, the X-Men, and Deadpool will all be represented in theaters in 2016. 2016 looks like a good year for fans of comic book adaptations/superhero movies, with the Merc with a Mouth (played by Ryan Reynolds) kicking off the year and Benedict Cumberbatch as Doctor Strange finishing it up.
Comic Book Movie Preview:
(Listed in release date order)
Deadpool (February 12, 2016) – Starring Ryan Reynolds, Morena Baccarin, Ed Skrein, T.J. Miller, Gina Carano, and Brianna Hildebrand
The Plot: Based upon Marvel Comics' most unconventional anti-hero, Deadpool tells the origin story of former Special Forces operative turned mercenary Wade Wilson (Ryan Reynolds), who after being subjected to a rogue experiment that leaves him with accelerated healing powers, adopts the alter ego Deadpool. Armed with his new abilities and a dark, twisted sense of humor, Deadpool hunts down the man who nearly destroyed his life.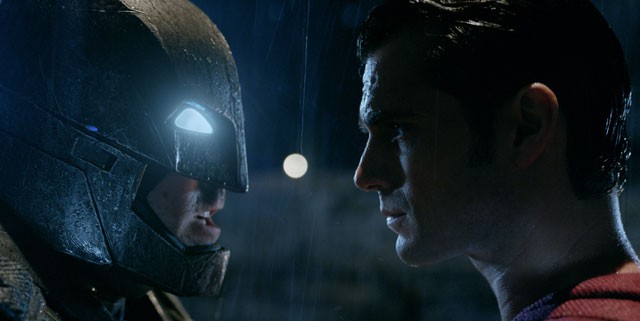 Batman v Superman: Dawn of Justice (March 25, 2016) – Starring Ben Affleck, Henry Cavill, Jesse Eisenberg, Amy Adams, Gal Gadot, Michael Shannon, Holly Hunter, Jeremy Irons, and Jason Momoa
The Plot: Fearing the actions of a god-like super hero left unchecked, Gotham City's own formidable, forceful vigilante takes on Metropolis's most revered, modern-day savior, while the world wrestles with what sort of hero it really needs. And with Batman (Ben Affleck) and Superman (Henry Cavill) at war with one another, a new threat quickly arises, putting mankind in greater danger than it's ever known before.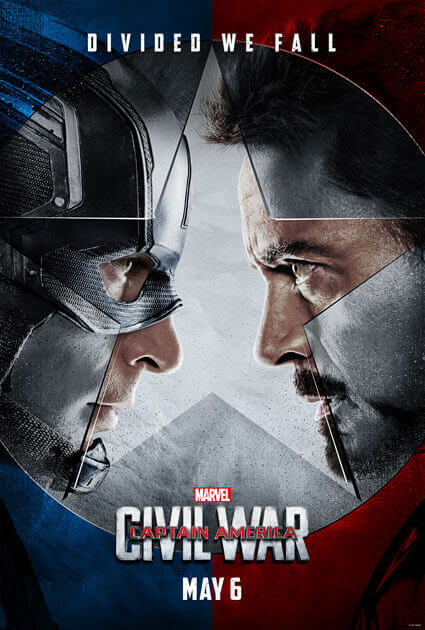 Captain America: Civil War (May 6, 2016) – Starring Chris Evans, Robert Downey Jr, Scarlett Johansson, Sebastian Stan, Anthony Mackie, Emily VanCamp, Don Cheadle, Jeremy Renner, Chadwick Boseman, Paul Bettany, Elizabeth Olsen, Paul Rudd, Frank Grillo, William Hurt, and Daniel Brühl
The Plot: Marvel's Captain America: Civil War finds Steve Rogers (Chris Evans) leading the newly formed team of Avengers in their continued efforts to safeguard humanity. But after another incident involving the Avengers results in collateral damage, political pressure mounts to install a system of accountability, headed by a governing body to oversee and direct the team. The new status quo fractures the Avengers, resulting in two camps—one led by Steve Rogers and his desire for the Avengers to remain free to defend humanity without government interference, and the other following Tony Stark's surprising decision to support government oversight and accountability.
X-Men: Apocalypse (May 27, 2016) – Starring James McAvoy, Michael Fassbender, Jennifer Lawrence, Oscar Isaac, Nicholas Hoult, Rose Byrne, Tye Sheridan, Sophie Turner, Olivia Munn, Lucas Till, Evan Peters, Kodi Smit-McPhee, Alexandra Shipp, Josh Helman, Lana Condor, and Ben Hardy
The Plot: Since the dawn of civilization, he was worshiped as a god. Apocalypse, the first and most powerful mutant from Marvel's X-Men universe, amassed the powers of many other mutants, becoming immortal and invincible. Upon awakening after thousands of years, he is disillusioned with the world as he finds it and recruits a team of powerful mutants, including a disheartened Magneto (Michael Fassbender), to cleanse mankind and create a new world order, over which he will reign. As the fate of the Earth hangs in the balance, Raven (Jennifer Lawrence) with the help of Professor X (James McAvoy) must lead a team of young X-Men to stop their greatest nemesis and save mankind from complete destruction.
Teenage Mutant Ninja Turtles: Out of the Shadows (June 3, 2016) – Starring Megan Fox, Stephen Amell, Sheamus Farrelly, Gary Anthony Williams, Tyler Perry, Will Arnett, William Fictner, Brittany Ishibashi, Laura Linney, and Brian Tee
The Plot: The sequel to 2014's Teenage Mutant Ninja Turtles, Out of the Shadows features Donatello, Michelangelo, Raphael, and Leonardo once again fighting to save their city.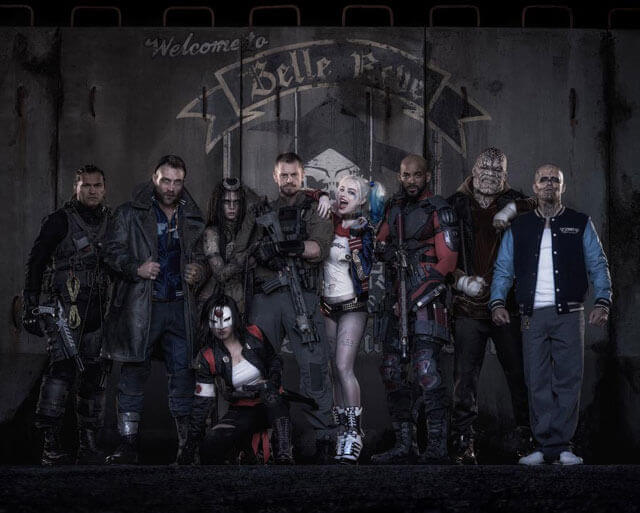 Suicide Squad (August 5, 2016) – Starring Will Smith, Margot Robbie, Jared Leto, Jai Courtney, Joel Kinnaman, Cara Delevingne, Viola Davis, Adewale Akinnuoye-Agbaje, Adam Beach, Jay Hernandez, and Karen Fukahara
The Plot: A squad of anti-heroes help out the government in exchange for reduced prison sentences.
Gambit (October 7, 2016) – Starring Channing Tatum
The Plot: Plot details are being kept secret and it's likely the film won't actually arrive in October as production was pushed to early 2016 after director Rupert Wyatt exited the film.
Doctor Strange (November 4, 2016) – Starring Benedict Cumberbatch, Chiwetel Ejiofor, Rachel McAdams, Michael Stuhlbarg, Mads Mikkelsen, and Tilda Swinton
The Plot: Doctor Strange follows the story of neurosurgeon Doctor Stephen Strange who, after a horrific car accident, discovers the hidden world of magic and alternate dimensions.
2016 Preview: