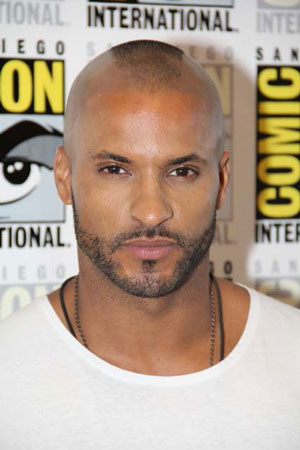 Ricky Whittle (The 100, Austenland) will star as Shadow Moon in Starz and FreemantleMedia North America's new dramatic series American Gods. The series is based on Neil Gaiman's fantasy novel and has Hannibal's Bryan Fuller and The River's Michael Green attached as writers and showrunners. David Slade (30 Days of Night, Hannibal) is on board to direct at least the first episode and will executive produce along with Gaiman, Green, and Fuller.
Filming's expected to begin in April 2016.
"I'm thrilled that Ricky has been cast as Shadow. His auditions were remarkable. The process of taking a world out of the pages of a book, and putting it onto the screen has begun. American Gods is, at its heart, a book about immigrants, and it seems perfectly appropriate that Shadow will, like so much else, be Coming to America. I'm delighted Ricky will get to embody Shadow. Now the fun starts," stated Neil Gaiman.
Bryan Fuller and Michael Green added, "We searched every continent and country and all the islands in between for our Shadow Moon, and we are lucky to have found Ricky. Fans of the novel will find he has every bit of the heart of the character they fell in love with."
The American Gods Plot:
American Gods been translated into over 30 languages and earned numerous accolades including Hugo, Nebula and Bram Stoker Awards for Best Novel. The plot posits a war brewing between old and new gods: the traditional gods of mythological roots from around the world steadily losing believers to an upstart pantheon of gods reflecting society's modern love of money, technology, media, celebrity and drugs. Its protagonist, Shadow Moon, is an ex-con who becomes bodyguard and traveling partner to Mr. Wednesday, a conman but in reality one of the older gods, on a cross-country mission to gather his forces in preparation to battle the new deities.