The CW's The 100 season five episode one is set to air on April 24, 2018 and will find the group still separated after the events of the season four finale. Directed by Dean White, the episode written by series creator Jason Rothenberg is titled "Eden" and is set six years after season four.
The season five cast includes Eliza Taylor, Paige Turco, Bob Morley, Marie Avgeropoulos, Lindsey Morgan, Christopher Larkin, Henry Ian Cusick, and Tasya Teles.
The "Eden" Plot: HOPE — In the fifth season premiere, Clarke (Eliza Taylor) struggles to survive on a desolate, scorched earth while her friends in space come across a long-awaited beacon of hope.
The Season 5 Plot: Over the last four seasons The 100 have fought to survive against unimaginable odds, only to see the world end for a second time. Season five begins six years later, with our heroes still separated: Bellamy's team in space, Clarke on the ground, and hundreds trapped in the bunker below. But when a massive prison ship descends upon the last survivable place on earth, The 100 must come together to reclaim their home.
As two armies converge on one valley, alliances will shift, friends will become foes, and the march to war threatens to destroy all that's left of the human race. Can our heroes break the cycle, or is humanity doomed to repeat the past? In this epic battle for survival, one thing is certain: there are no good guys.
More on The 100 Season 5: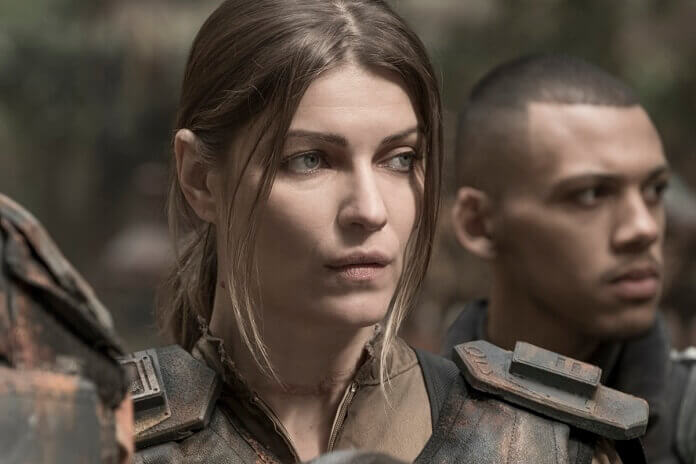 Season 5 Episodes Guide: